Basically, a Double Cone Mixer is an efficient device for mixing dry powders and granules. Its material is usually made of stainless steel, but more exotic alloys can be offered if necessary. Essentially, a double cone mixer is a mixer used to produce a homogeneous mixture of solids, which is essential, especially in the pharmaceutical industry.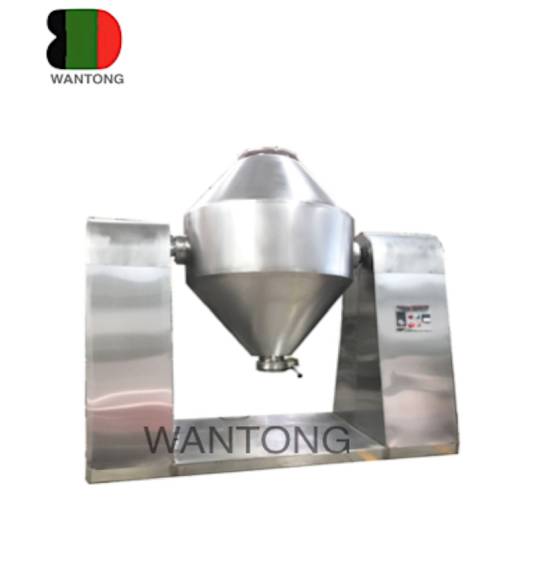 Double Cone Mixer
Some of the materials that are mixed using the double cone mixer include flour, as well as most pharmaceutical granules. The design of the equipment features a double cone that eliminates dead spots in the mix. Therefore, when the cones are mixed, the batch is thorough and uniform due to its cone shape. In addition, with this design, the product can be easily discharged into further processing equipment.
Summary of main features.
Conical shape at both ends for homogeneous mixing and easy discharge
The Powder Mixer is loaded into the cone through an opening and discharged through a slide valve.
Cones are statically balanced to provide additional protection
Components are made of SS 304 or SS 316.
Typical applications for double cone mixers
Pharmaceutics
Dyes / Dye intermediates
Inorganic chemicals
Temperature sensitive materials
Plastic products
Agrochemicals
Organic chemicals
Advantages of using DCB
Easy to see in the factory and very aesthetic
Reduces noise in the workplace
Has very high uniformity, which is key for pharmaceutical products
Cone shape at both ends allows for easy mixing and uniform discharge
Please contact your Double Cone Mixer Supplier to help you choose the right mixer for your needs.