Grinder machines use friction, abrasion or compression to smooth the surface of metal products. There are several types of grinder designed to provide different levels of limited smoothness. Most metal grinding machines consist of a substrate inside a rotating drum. Rod mills are used to make metal bars, while semi-autogenous grinding (SAG) mills and autogenous grinding machines can polish copper, gold, platinum, and silver.
An important part of the grinding process is the selection of the correct grinding media. This article from WANTONG will help you to determine which type of grinding media is best for your application.
Things to consider
Grinding media include a range of objects. Abrasive balls, beads, cylinders, diagonals and ball cones are all different shapes of abrasive media. The media themselves can be made from a variety of materials, such as carbon steel, stainless steel, chrome steel and non-metallic materials such as ceramics or talc.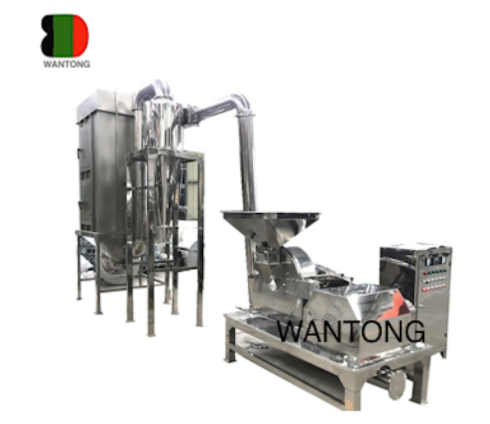 WF Complete grinder(Seperate design)
Hardness
The harder the media, the higher the grinding capacity and the longer the wear time. Some of the harder grinding media are made of hardened steel, tungsten carbide, onyx and zirconia. The overall abrasiveness should also be considered. If a highly abrasive media is placed in a chamber with a different abrasiveness, not only will the media not be adequately ground, but there is a risk of lasting damage to the chamber.
Size
The initial feed size is important as smaller media do not readily break up large particles and therefore should not be used for large particle applications. Similarly, the final particle size should be considered as smaller media is more effective when ultra-fine particles are expected.
Colour
Some media may cause light coloured slurries to turn grey, so please be aware of the potential for discolouration. In addition, some strong acids or alkaline slurries may react with metallic media, so non-metallic materials such as ceramics should be used. For example, ferrous media may react with corrosive materials. Options for corrosive materials are stainless steel, ceramics and flint grinding media.
Density
Generally, high density media provide better results. The media should be denser than the material being ground. In addition, highly viscous materials require higher density media to prevent floating. Therefore, the specific gravity of the grinding media must be considered.
Cleaning
During the grinding process the media is obviously subjected to wear and tear. Any material resulting from media wear may interfere with the product and should be removed using magnetic separators, chemicals or other methods.
Costs
Tungsten carbide and zirconium oxide grinding media are more expensive and may last longer, so the extra cost is worth it in the long run. Of course, no grinding media will ever wear out and eventually, all media will need to be replaced. That said, purchasing more expensive and long-lasting grinding media may help with maintenance and replacement costs.
The machine is mainly used in chemical industry, medicine (TCM) and food,including spices,chilli,coffee,herb,salt,pepper,tobacco,corn,leaf,cocoa,maize, supplement,turmeric,resin powder,besmear powder etc,high temperature resistant material, crushing and dust collection as a whole is a new generation crushing equipment.
This article explains the importance of choosing the correct grinding media for your application. Different materials require different media. For more information on the relevant products, please contact WANTONG suppliers to discover details of specific products.
E-mail: [email protected]
WhatsApp: +86 139 2120 9007